Considering that this is my radio amateur blog, I have yet to post any posts to that subject. Well, here one is.
A while back I built the Elecraft KX1 Radio.  I love kits, there is no doubt about it.  Something about the smell of solder.  Anyway, I found this little kit that would put out a good QPR signal and received rave reviews.
Trouble is, with only 6 AA batteries, the output is only about 1.5 watts.  Not bad, but you could do better.  …and John / N0EVH did.  He got a buddy to draw up a sheet metal template that would replace the bottom section of the KX1 and allow 8 AA batteries, giving closer to 12 volts, and between 3-5 watts out.
Here is a link to the original article.. http://naqcc.info/newsletter_126.html
I bought the 15 gauge aluminum from Online Metals…about $16 with shipping.
I used a Harbor Freight 18″ bending brake for the bends.  If I were to do it over, I would use the 30″ brake from Harbor Freight.  Not much more expensive, but it would probably be a little better.  The long bends really push the little break and cause it to bow ever so slightly.
If you do choose to make the base, take the time to lay out all the lines with a scribe.  The dimentions are perfect…really.  Whoever made the template really knew what they were doing, because ALL the bend allowances are spot on.
Here are some photos of the job and the my complete go kit.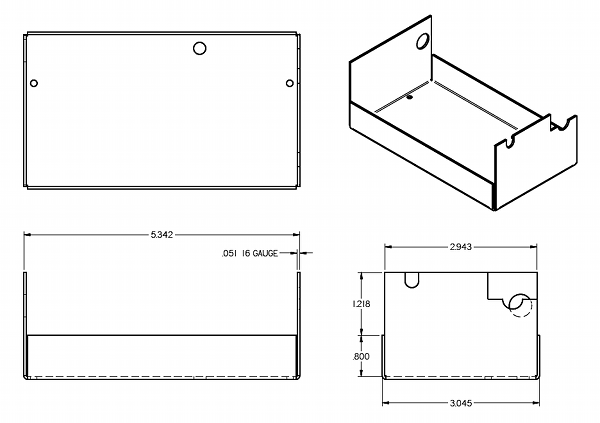 The template.  See the original article for full-sized drawing.  Need to print on legal-sized paper.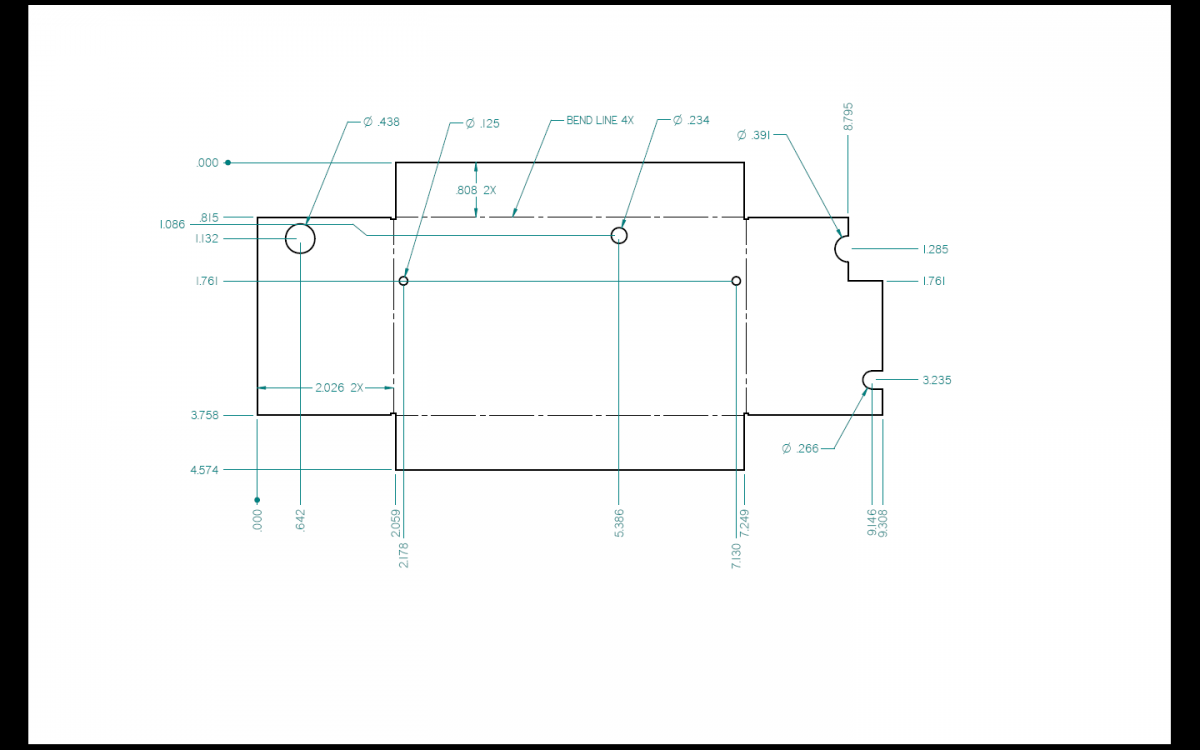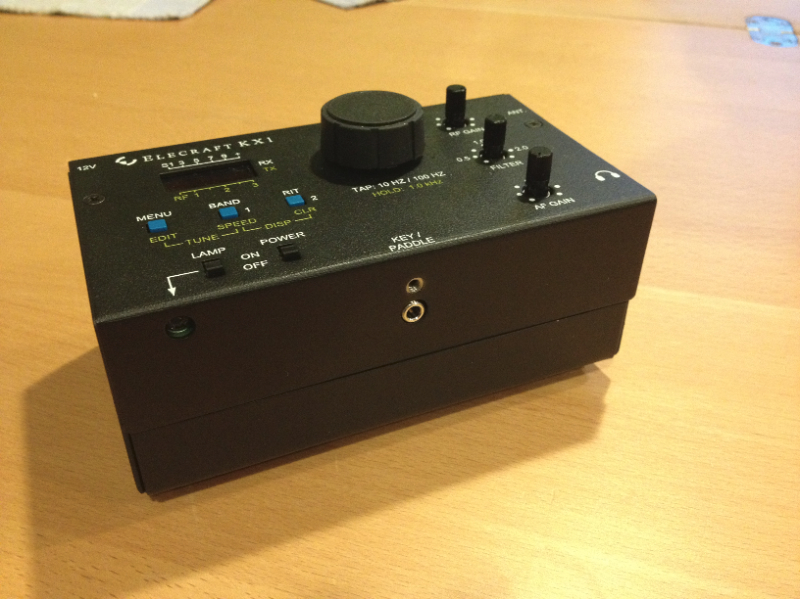 Completed KX1.  Weighs in at 15.5 oz, including 8 Lithium AA batteries.  That, my friend, is trail-friendly.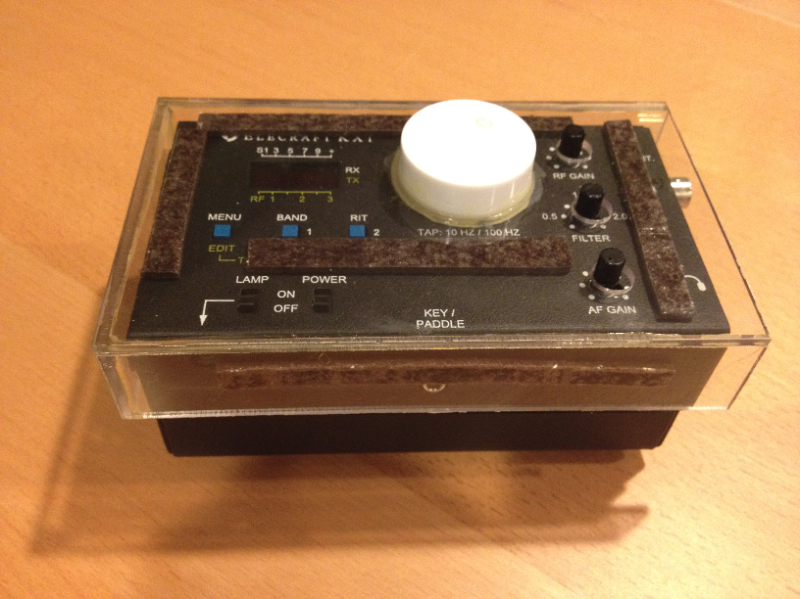 Cover made from Lexan, furniture protectors.  Not pretty, but works.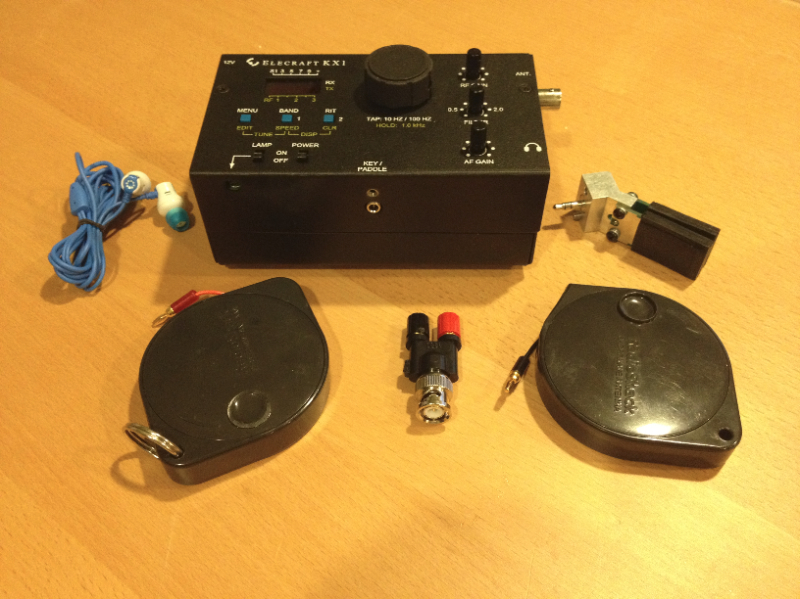 GoKit Items : KX1, Paddle, headphones, antenna, counterpoise, BNC to Mini Banana plug.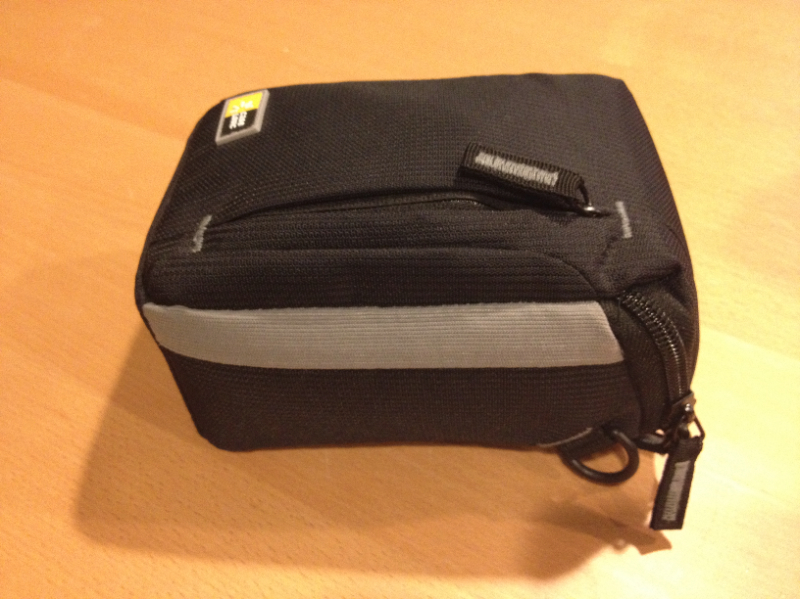 Fully packaged, this kit weighs in at 28.9 oz…that's only 1.8 pounds!!!